Make a Donation to Support OHAA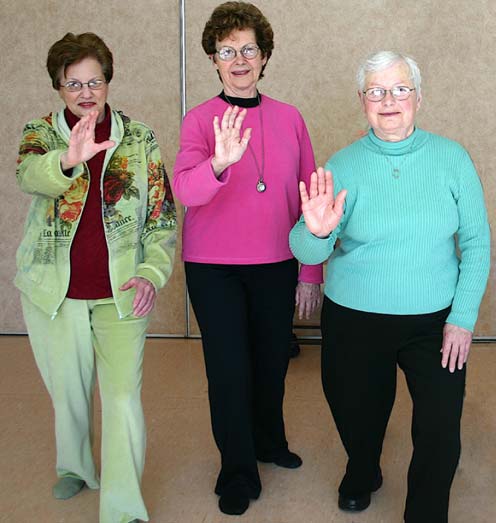 THE NEED
Tai Chi has many benefits. Our trademarked program's prime focus is fall prevention for seniors. There is a great need for prevention programs since 33% of Americans, age 65 or older and 50% age 80 or older, will have a serious fall each year. Falls are the leading cause of hip fractures, traumatic brain injury and injury deaths. Half of those who survive a fall never return to their prior level of mobility or independence.
THE COSTS WITHOUT THESE PROGRAMS
Every year, falls among older people cost the nation more than $20.2 billion in direct medical costs. By 2020, the total annual cost of these injuries is expected to reach $54.9 billion. Add to this, the rehabilitation and the fact that ¼ of the injured have to spend a year or more in a nursing home.
THE SOLUTION
Prevention is the key and the most cost effective approach. Tai Chi is the best, evidence-based fall prevention program lowering risks by around 50%.
YOU CAN HELP BY DONATING
Your tax-deductible donations will go towards training more instructors and delivering more programs in NH and MA. This will allow us to reach more seniors and prevent more falls. Just think: The cost savings from one hip fracture could double the number of programs that we currently deliver. This money will be used for direct services. Our administration costs are low, just insurance, and no salaries. Our Board of Directors do not receive compensation for being on the board. We are listed in Guidestar if you would like to review our past financial filings.